The LTSA in consultation with The Law Society of British Columbia has defined some required settings for electronic signature formats to be used for e-filing.
You should set these options the first time you apply an electronic signature.
Set Electronic Appearance Options
---
In Acrobat, select Edit > Preferences
---
In the Preferences dialog box, select Signature > Digital Signatures > Creation and Appearance > More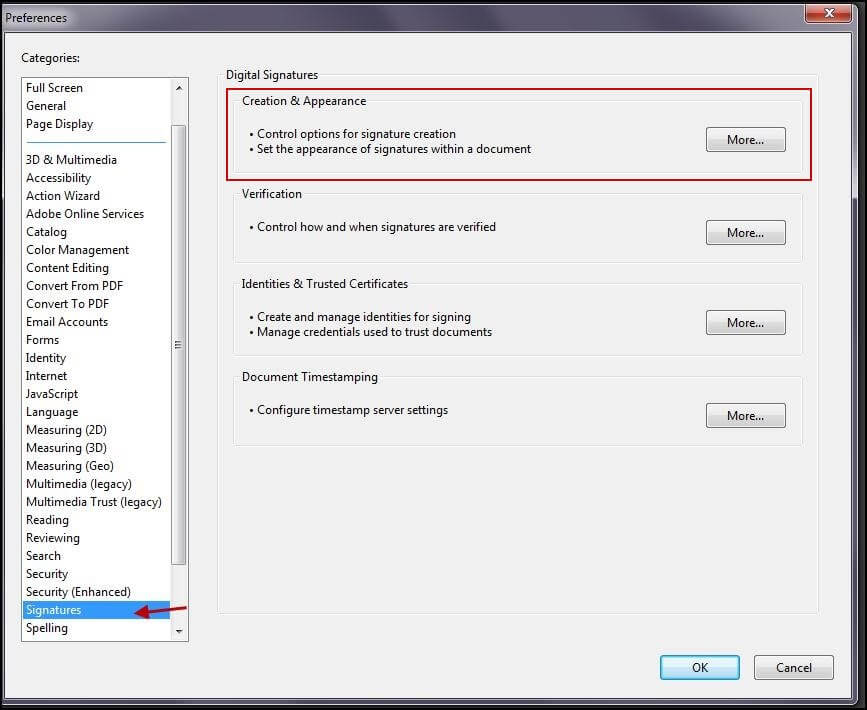 ---
In the Appearance dialog box, click New
---
In the Configure Signature Appearance dialog box, enter a suitable title, e.g., "For EFS Signing"
---
Set Configure Graphic option to Name and all other options to Off, and Configure Text to Distinguished Name and all other options to Off
---
Click OK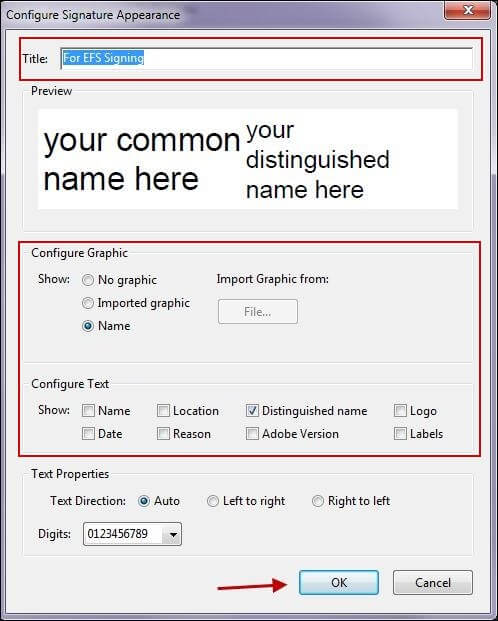 ---
Then click OK in the Preferences dialog box to complete the operation
To assist you, the LTSA has a document called Digital Signature Setupwith a signing box that you can use to set appearance options.