To set a default digital ID:
---
In Acrobat, select Edit > Preferences
---
In the Preferences dialog box, select Signatures > Identities and Trusted Certificates > More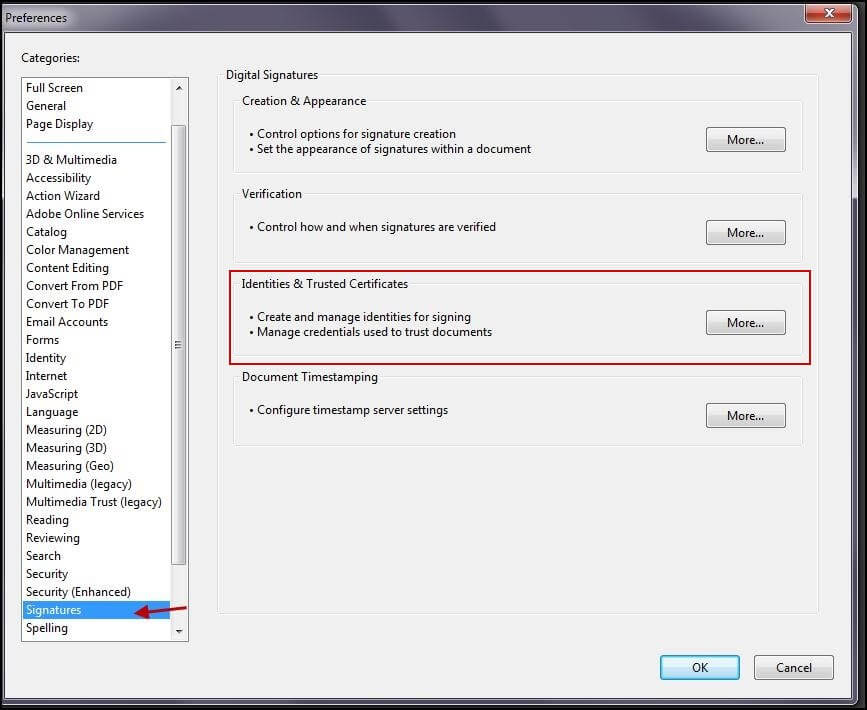 ---
In the dialog box displayed, select Digital ID Files, and with a single click, highlight the filename for which you want to use for signing electronic documents
In most cases, there will only be a single filename with your name displayed with a .pfx extension.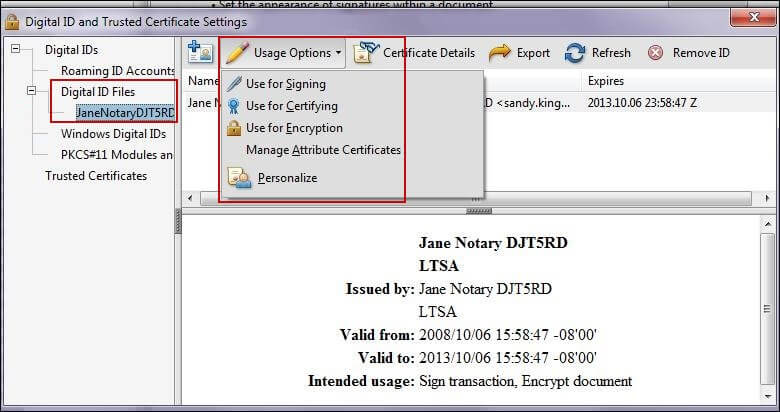 ---
Click the X to close the Digital ID and Trusted Certificate Settings dialog box. Click OK in the Preferences dialog box.