Adobe Acrobat uses the term "digital ID" for digital certificate.
Change your Digital ID Password
---
In Acrobat, select Edit > Preferences
---
In the Preferences window, select Signatures > Identities and Trusted Certificates > More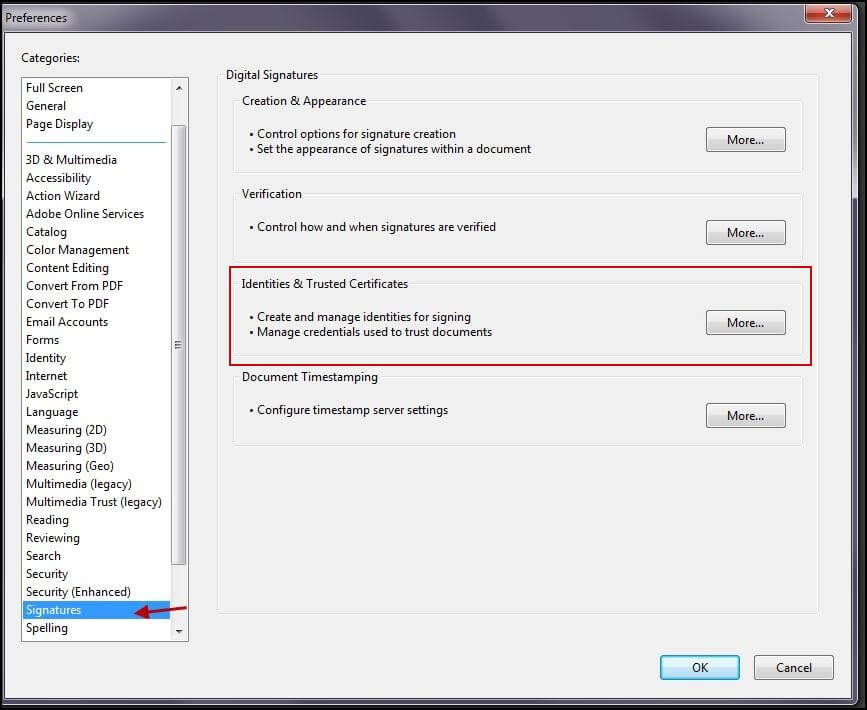 ---
In the dialog box displayed, select Digital ID Files and with a single click highlight the filename for which you want to change the password
In most case there will only be a single filename with your name displayed with a .pfx extension.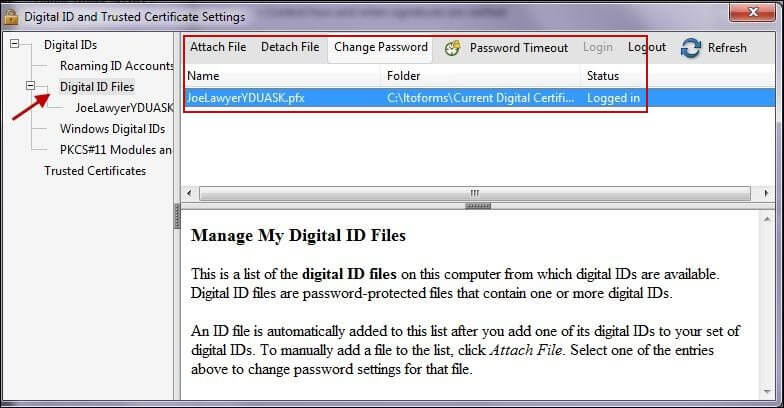 ---
Click Change Password
---
Enter your current password and your new password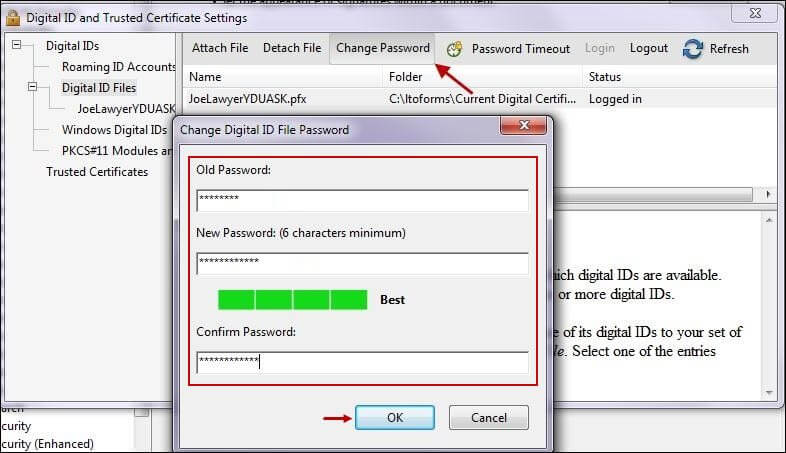 ---
Click OK to confirm
You can set your preferences to permit the signing of more than one electronic form without entering your password each time. Click Password Timeout to select the password entry option, i.e., Always / After (timeout after specified interval) / Never / Once per session.