Adobe Acrobat uses the term "digital ID" for digital certificate.
If you have already set up a Windows Certificate Security Digital ID in Acrobat, this should be removed to prevent anyone from resetting the Preference back to Windows Certificate Security and thus obtaining unauthorized access to your digital ID.
Remove a Digital Certificate
---
In Acrobat, select Edit > Preferences
---
In the Preferences dialog box, select Signatures > Identities & Trusted Certificates > More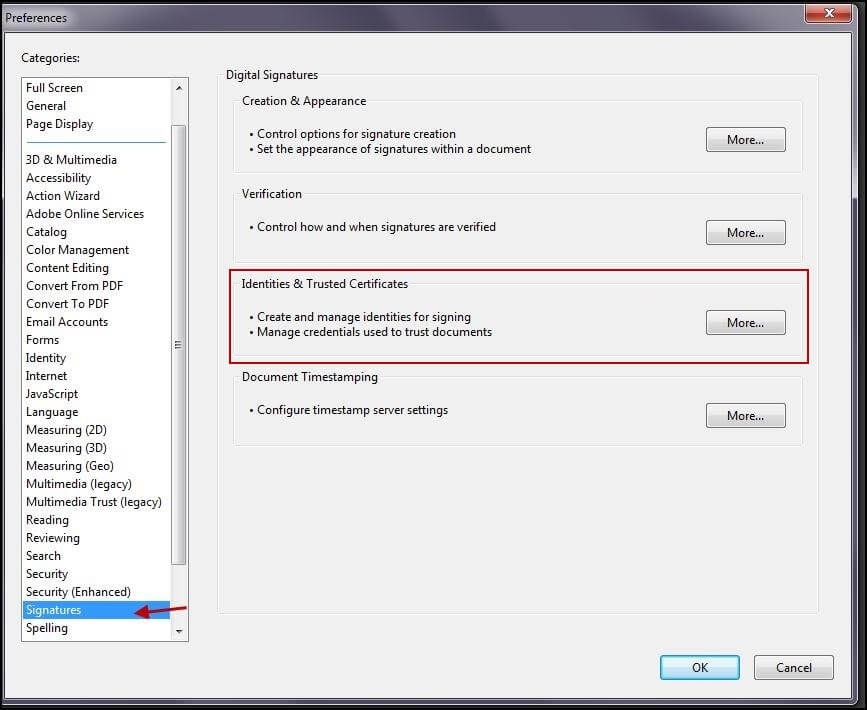 ---
Select + Digital IDs. Highlight the certificate you want to remove and click Remove ID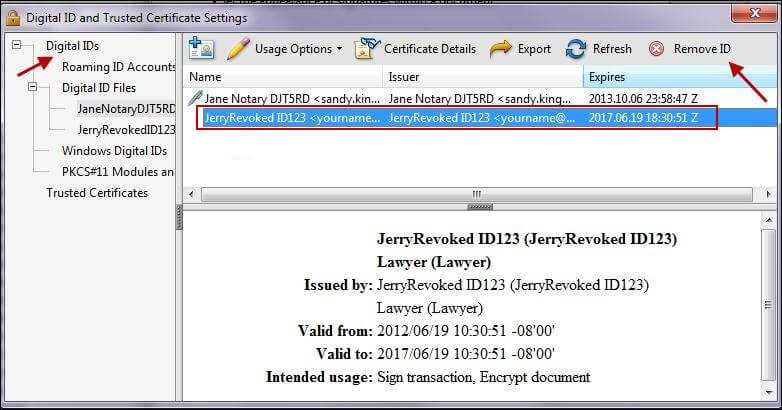 ---
Click OK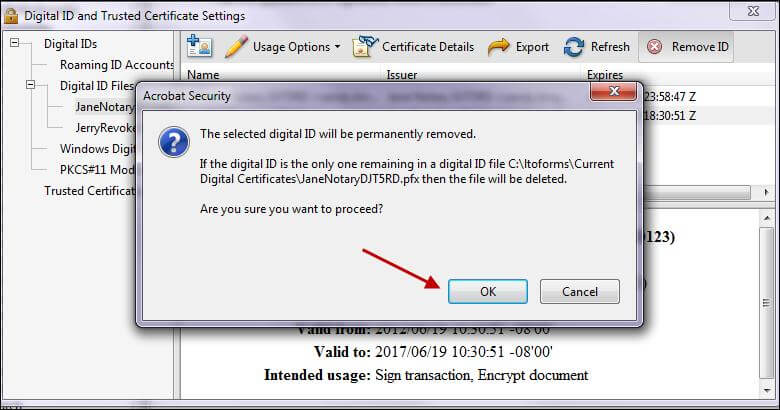 You will not receive a warning so you must keep a back up of your certificate if you wish to reinstall it.
---
You may remove the certificate by using Detach File for certificates created using older versions of Acrobat where you receive the following error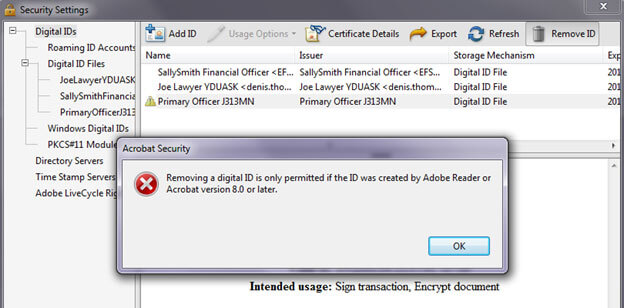 ---
Click Digital ID Files
---
Highlight the certificate you wish to remove and click Detach File
If you find your certificate has also been stored in the Windows Certificate Store and you wish to remove it:
---
Open Internet Explorer and select Tools > Internet Options
---
Select Content > Certificates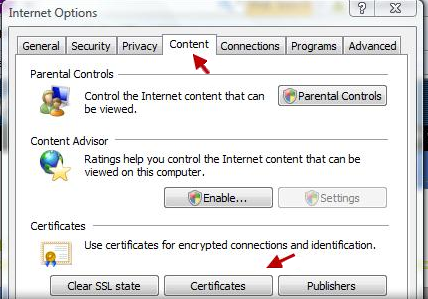 ---
Highlight the certificate file and click Remove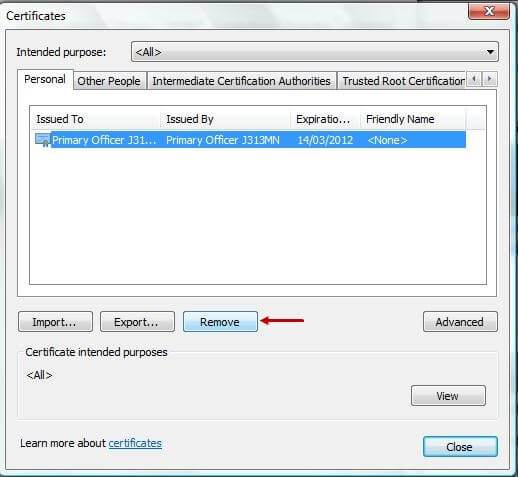 ---
When you receive the following message, click Yes. The certificate wil be removed.

---
Click Close and OK. You must close and reopen Acrobat for the change to take effect.