If you do not login to your myLTSA Explorer account for more than a year, your account will be closed. You will need to register a new myLTSA Explorer account if you wish to continue using the service
To request a myLTSA Explorer account:
---
Go to the myLTSA login page and click Select myLTSA Service in the box titled "Don't Have a myLTSA Account?"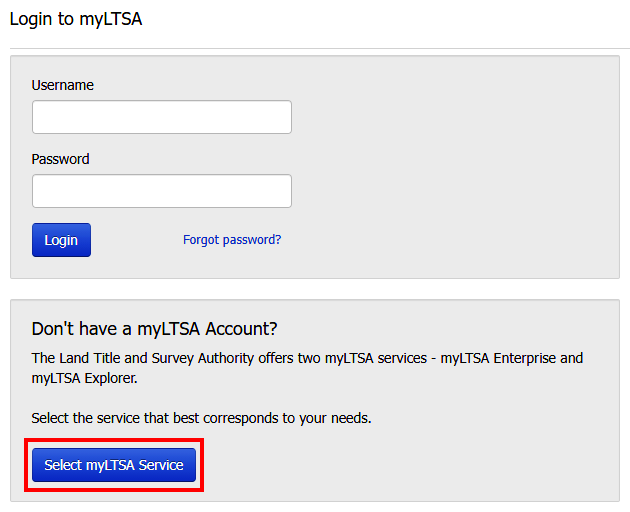 ---
From the Select a myLTSA Service page, click Request a myLTSA Explorer Account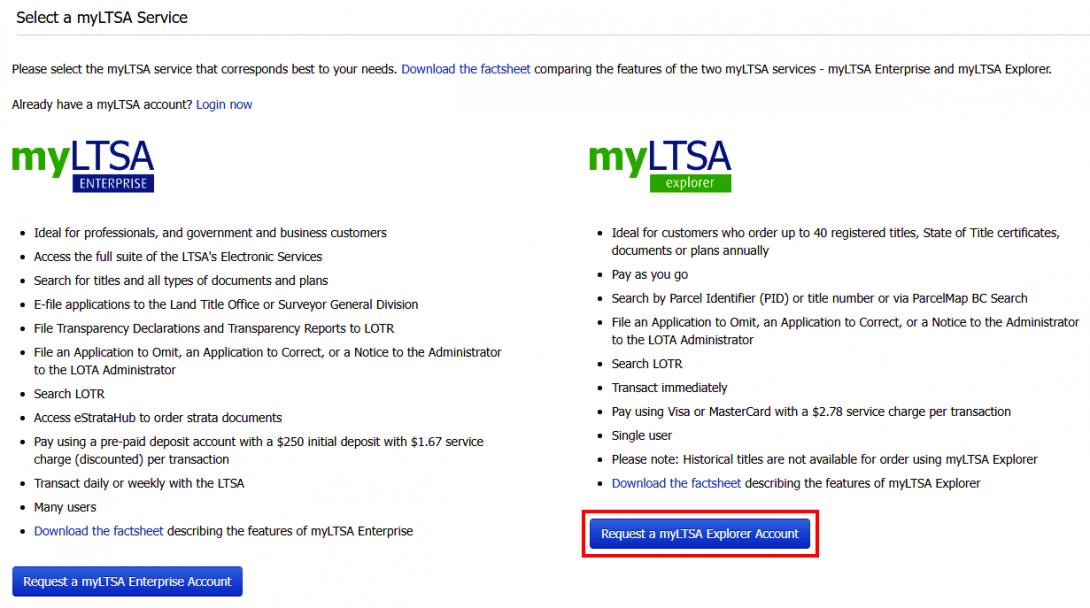 ---
On the Request myLTSA Explorer Account: Account Information page, enter the following information:
First Name
Last Name
Organization Name (optional)
Select the Customer Type and Customer Sub-type that best represents you
Phone Number: Use this format xxx-xxx-xxxx
Email Address: This email address will be used to deliver your orders
Confirm Email Address: Re-enter the email address to confirm
Specify Your Preferred Username. You have two options:
Choose your username format carefully as your username cannot be changed
You can select to use your email address (default)
Use this Instead: Create a unique username (maximum 20 characters) if you do not wish to use an email address. Can use @, hyphen, underscore and period in the username but no other special characters, punctuation or spaces. This username should not match other account information such a phone number.
Confirm Username: Re-enter the username to confirm
Billing Address
Province/State
Country
Postal Code/Zip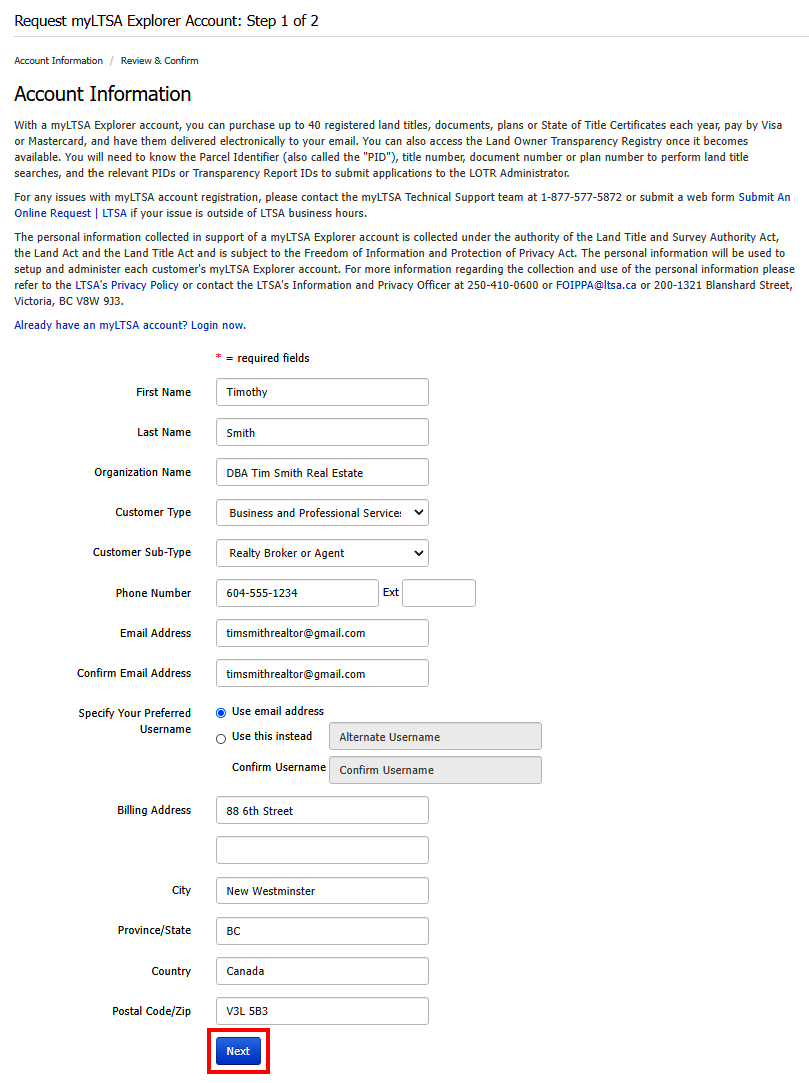 ---
After completing your account information, click Next at the bottom of the page
---
The Review & Confirm page will then be displayed, where you can verify all the information you entered
---
If there is any information you would like to change, click Back to return to the Account Information page
---
Once you are satisfied with the information shown, read the myLTSA Explorer Customer Agreement and click the checkbox to confirm your agreement
---
Click Request Account to submit your account request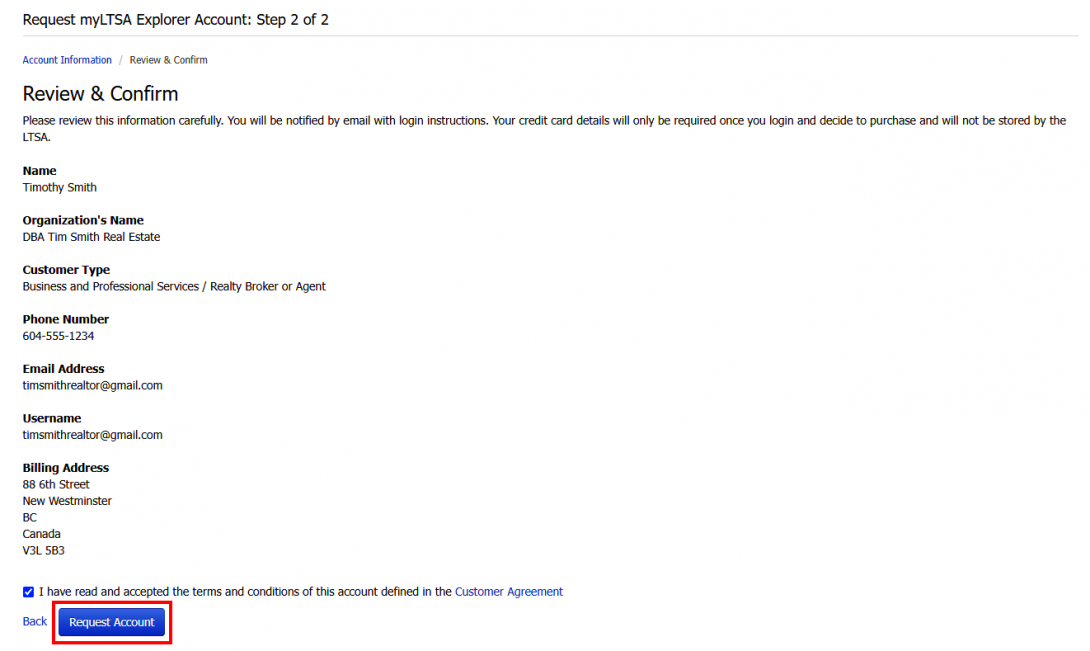 ---
At this point your account request will be processed, after which two emails will be sent. The first will have your myLTSA Explorer account details and instructions on how to login. The second email contains the link to set a password and login instructions to access your account. The second email is delivered about 20 minutes after the first. If an email does not arrive in the same day, contact myLTSA Technical Support.