The View History page lists all the events that have occurred to date for a specific package, including:
Actions taken with your documents including adding, sorting or deleting files
Events initiated by the Meet Originator (e.g., when the package is created or submitted). For Land Title packages only.
Events initiated by Meet Participants (e.g., when they add or delete a document or approve or unapprove the Meet). For Land Title packages only.
Changes made to the status of the package
View History for a Specific Package
---
From any page of the LTSA's Electronic Services, rollover Submissions and click View Submission Dashboard
---
Click a package link in the My Recent Packages box to go directly to the specific package –OR – if the package is not listed in your My Recent Packages, click See All My Packages to go to the View All Packages page and search for the package. See Locate Packages.
---
Viewing a package, click the View History tab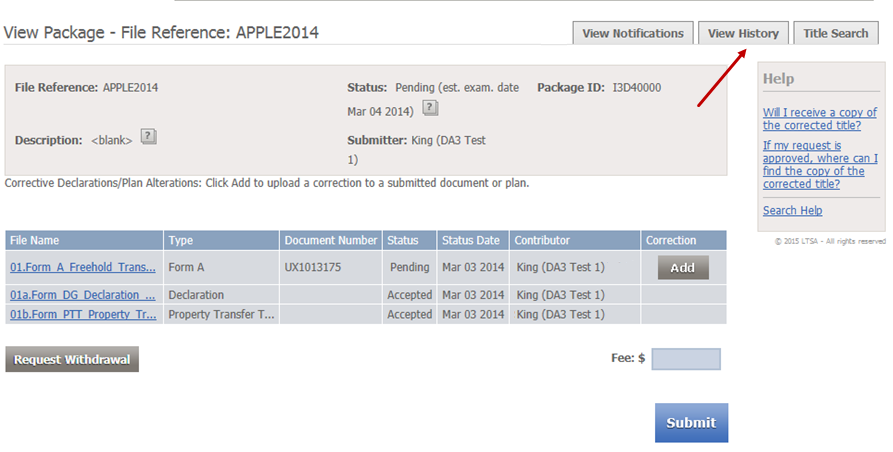 You can review all events which have taken place by the submitter or for a Meet, by the Originator and any Contributors (for land title packages only)