On the View All Packages page or the View Submission Dashboard page, click the link to open the package.
It will either open the package on the Submit Package to the Land Title Office page or View Package page depending on the package's status.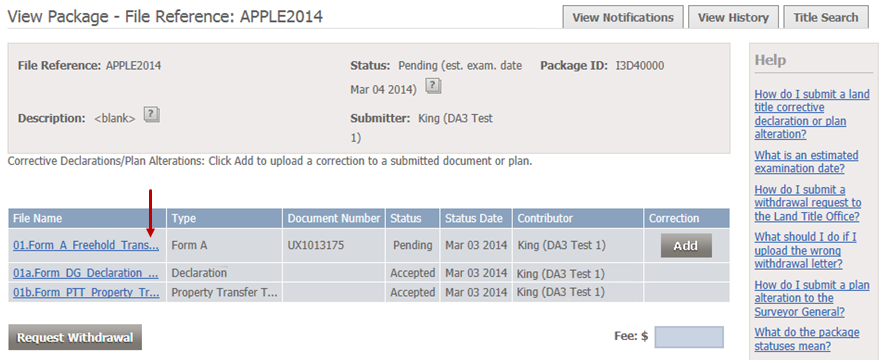 You may need to change your Acrobat preferences to display PDF documents. In Adobe Acrobat, select Edit > Preferences > Internet. Click the link "How to set up your browser to use Adobe products to view PDF documents" to open the help guide on how you can set this up on your browser.