Follow these steps to add files to your package:
---
Click Add Files. This will cause a file browse window to open. If you do not see the Add file button, see What should I do if I can't see the Add Files button?

---
In the file browse window, navigate to the folder where your files reside.
---
Select one or more files. There are several ways to select multiple files:
Press Ctrl-a to select all files in the folder.
Click on one file, then Shift-click on a different file to select a range of files.
Click on one file, then hold Ctrl and click on other files to select those files as well.
---
When you have finished selecting files, click Open to start the upload process.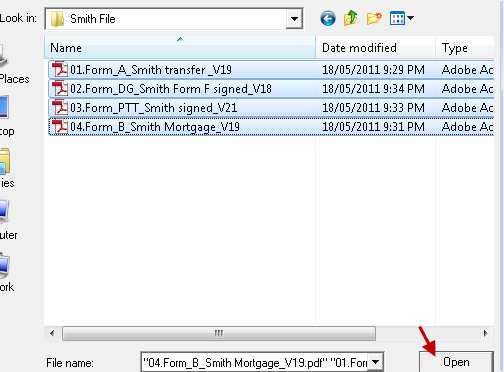 From that point, you will be able to observe the status of your files as they are being uploaded in the table. Once uploading has finished, the status of each file will be Uploaded or Upload Failed. If uploading failed, you can move your mouse pointer over Upload Failed in the status column to view an explanation of why the upload failed.
Files are always uploaded in alphanumeric sequence. See Sequence Files.
Some checking is done on each file as it is uploaded, this process does not validate the entire package. See Validate Prior to Submission.