You establish the identity of your package in the following two ways:
---
Enter/Change the Package's File Reference
Every package submitted via EFS must have a file reference associated with it (e.g., your internal file or reference number), because the file reference is used for billing when the package is submitted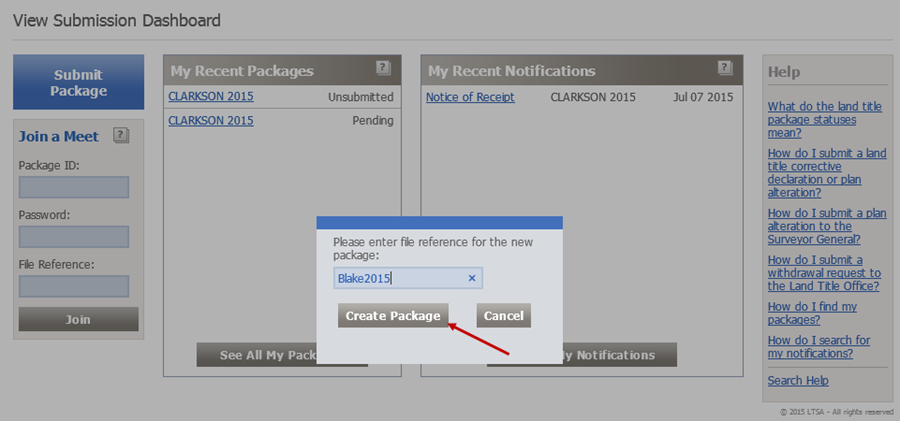 If the file reference originally given to the package is not correct then you can click Change and enter a new text. You can change the File Reference any time until the package is submitted.

---
Enter a Description
This is optional. You can enter any text in the Description field on the Submit Package to the Land Title Office page that will help you identify your file or search the package.