To add a new user:
---
From Account Management, click the Users tab
---
Click Add User

---
Enter information about the user. All fields marked with an asterisk are mandatory.
Choose the username format carefully as your username cannot be changed.
Tag users assigned to the same deposit account to their business units, offices or departments and then you can use that tag for reporting on account statements and as a filter when searching for users in Account Management.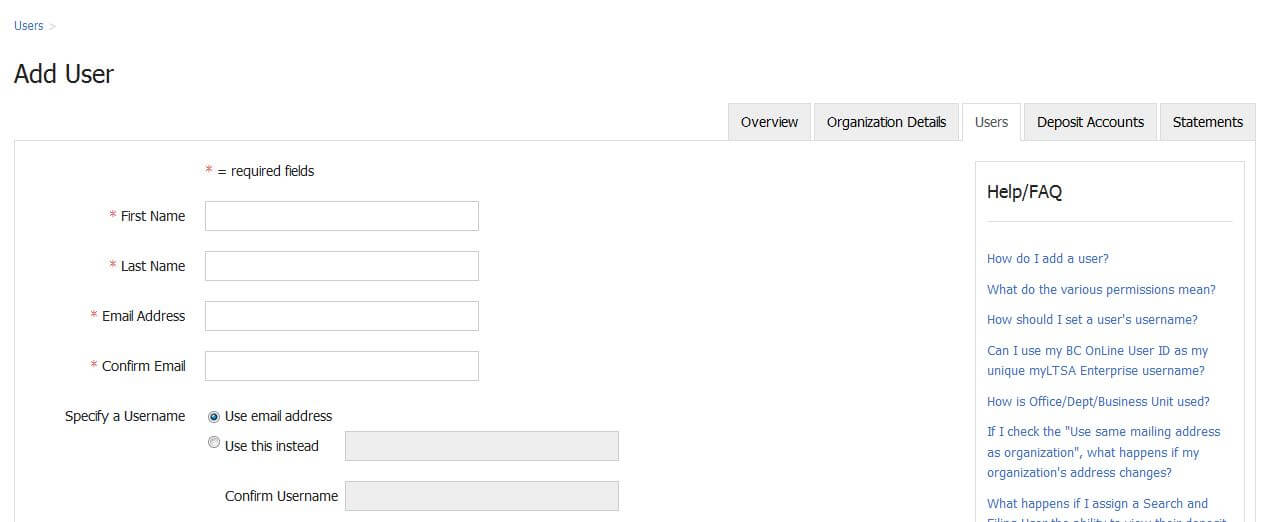 ---
Set the user's permissions, which can be any or all of the following:
Search and Filing User: Can search land records, and, if applicable, electronically file applications

Select the deposit account the user's transactions will be billed to. A deposit account must already exist before adding a Search and Filing User. If there is only one deposit account it will default to that deposit account; if your customer account has more than one deposit account, a drop-down menu will be displayed.
Assign users to different deposit accounts to separate transactions and interaction. This simulates separate customer accounts with a single administrative point. Users will not have access to transactions conducted by users assigned to a different deposit account.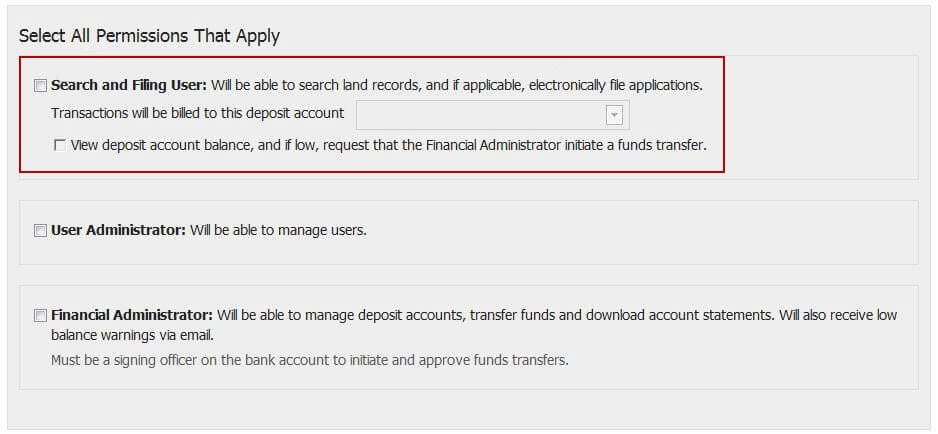 User Administrator: Can add other users, update their information and/or permissions, update organization details, be assigned as the primary contact for your customer account and view the deposit account list page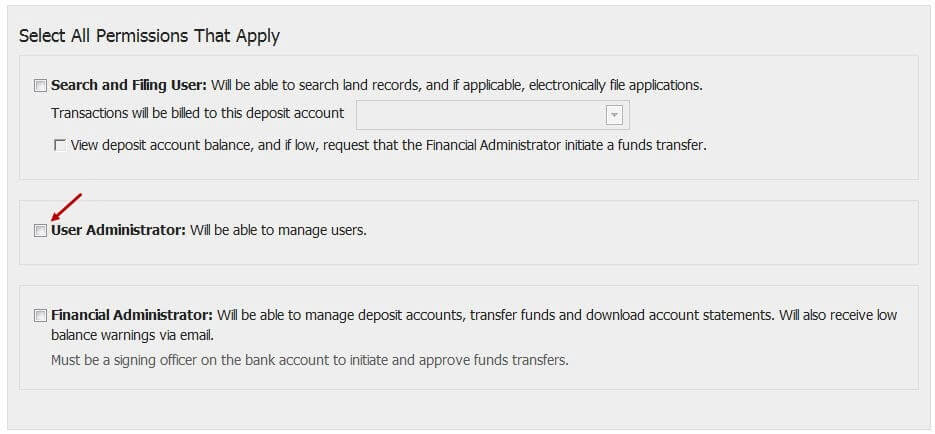 Financial Administrator: Can add and manage deposit accounts, generate account statements, authorize Search and Filing users to view their deposit account's available balance and view user list page

If you wish to have this person transfer funds, you will need to choose which deposit account(s) this Financial Administrator will administrate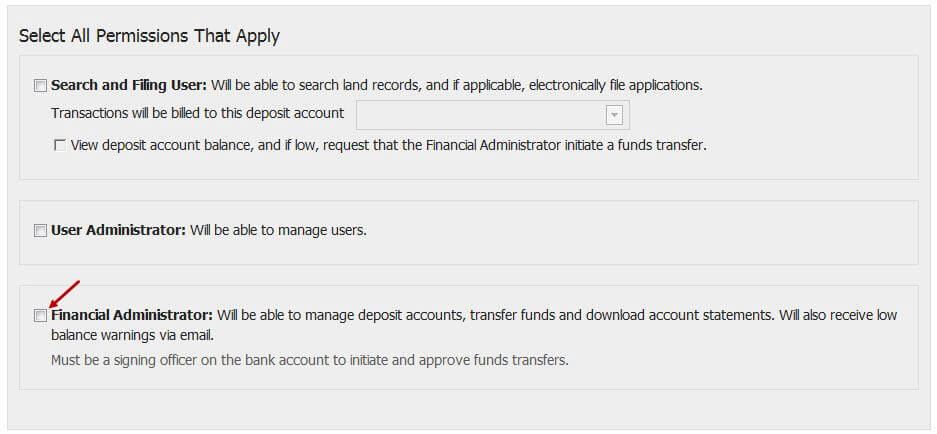 ---
Click Add This User to complete. This sends the user their login details by email.

---
A confirmation message will be displayed on the next page and the new user is displayed in the Users table
---
To cancel the transaction and return to the previous page, click Cancel and Return to Users List