The View Notifications page shows all of the notifications for a package.
To navigate to the View Notification page for a specific package:
---
From any page of the LTSA's Electronic Services, rollover Submissions and click View Submission Dashboard
---
Click a package link in the My Recent Packages box to go directly to a specific package –OR – if the package is not listed in your My Recent Packages, click See All My Packages to go to the View All Packages page and search for the package. See Locate Packages.
---
While viewing a package on the Submit Package or View Package page (depending on the package's status), click the View Notifications tab. You can review all notifications sent for the package.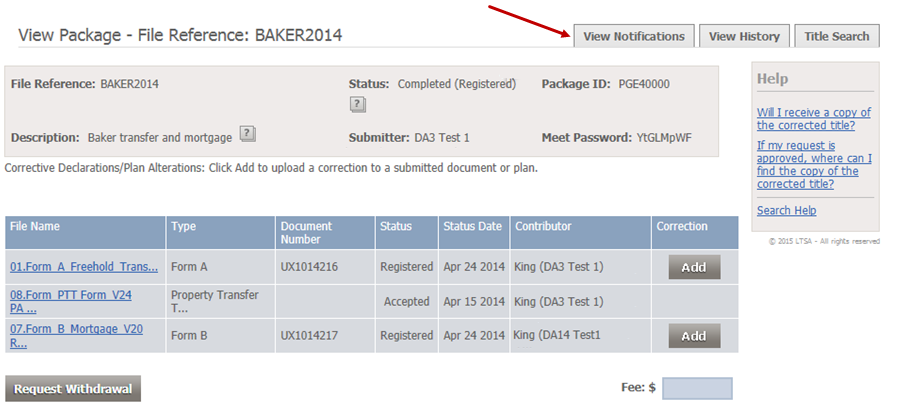 ---
The initial view of this page shows all of the notifications for this package. If there are multiple pages of notifications you can navigate by clicking on the navigation text at the bottom of the page. To search for other notifications, see Locate Notifications.