To search for specific Inbox items:
---
Enter the appropriate search criteria:
Search For: enter a full or partial File Reference, Subject, or Recipient name (either the name of the firm, or the name of the individual)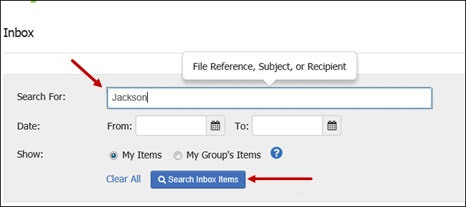 From (date): enter a start date, or click Calendar and select a start date
To (date): enter an end date, or click Calendar and select an end date
Show: select My Items or My Group's Items to search for all items from your firm, or by default search for only your own items
---
Click Search Inbox Items
If you conduct a search and no items appear in the items list, a warning message will advise you if items relevant to your search are contained in a different tab. Navigate across the tabs to view search results.
---
To reset search results and/or start a new search, click Clear All to set the page back to its default values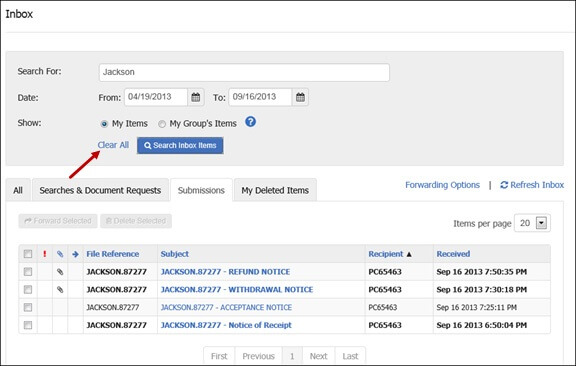 ---
You can navigate across the tabs to view the search result for the items contained in each tab
When you are viewing Inbox items from others in your organization, you cannot delete those items or affect their read/unread status.