Juricert ID Online Installation
Install a Digital Certificate for Web Filing
Before installing your digital certificate on myLTSA, you will need the PFX file issued to you by Juricert 
---
From any of the LTSA's Electronic Services, rollover Administration and click Manage Digital Certificates.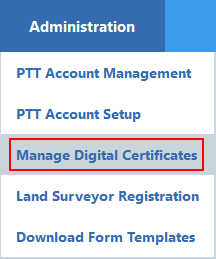 ---
On the Manage Digital Certificates screen click Upload a Digital Certificate.


---
On the Select Digital Certificate field click Browse to locate the PFX file of your digital certificate on your computer. The Select Digital Certificate field will display the file once found.
Next, enter your Digital Certificate password of up to 20 characters. Optionally, you may enter a nickname for the digital certificate. Review the certification text, and if you agree, click the box to certify authorization to upload the digital certificate, then click Upload Digital Certificate.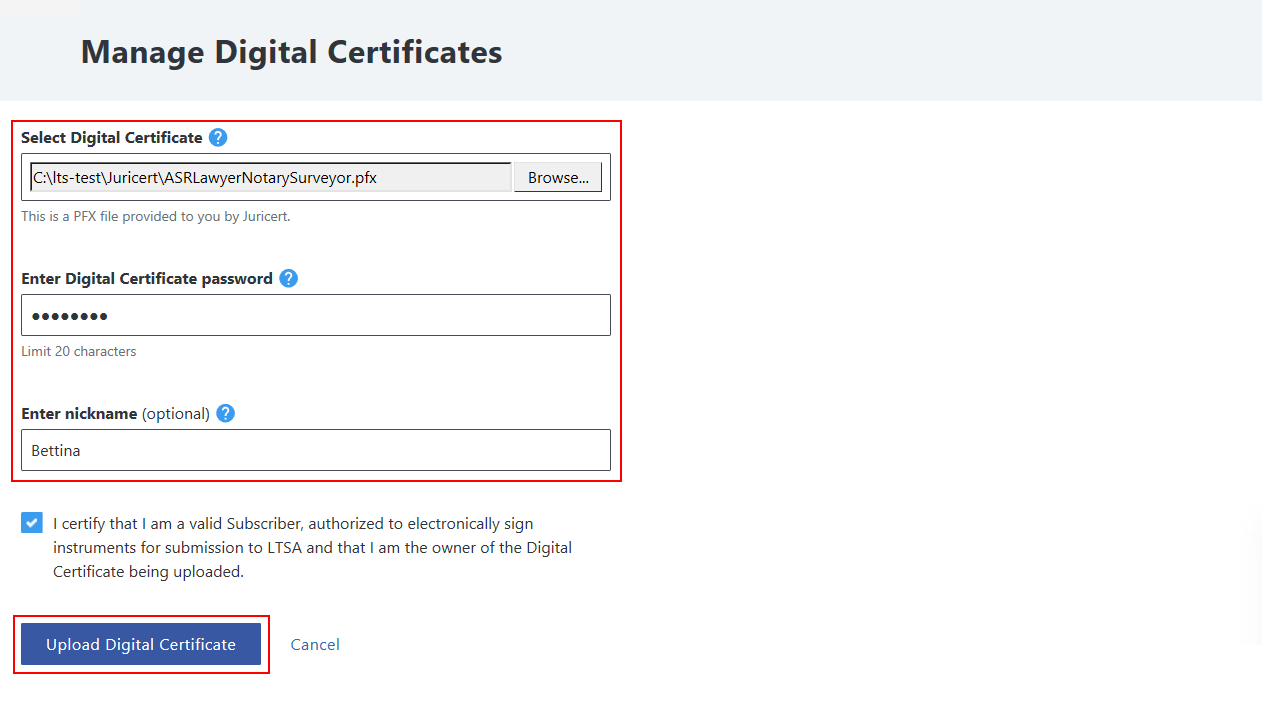 ---
A confirmation message appears displaying successful installation and upload of the digital certificate. The confirmation message includes certificate ID,  expiration date and activation status.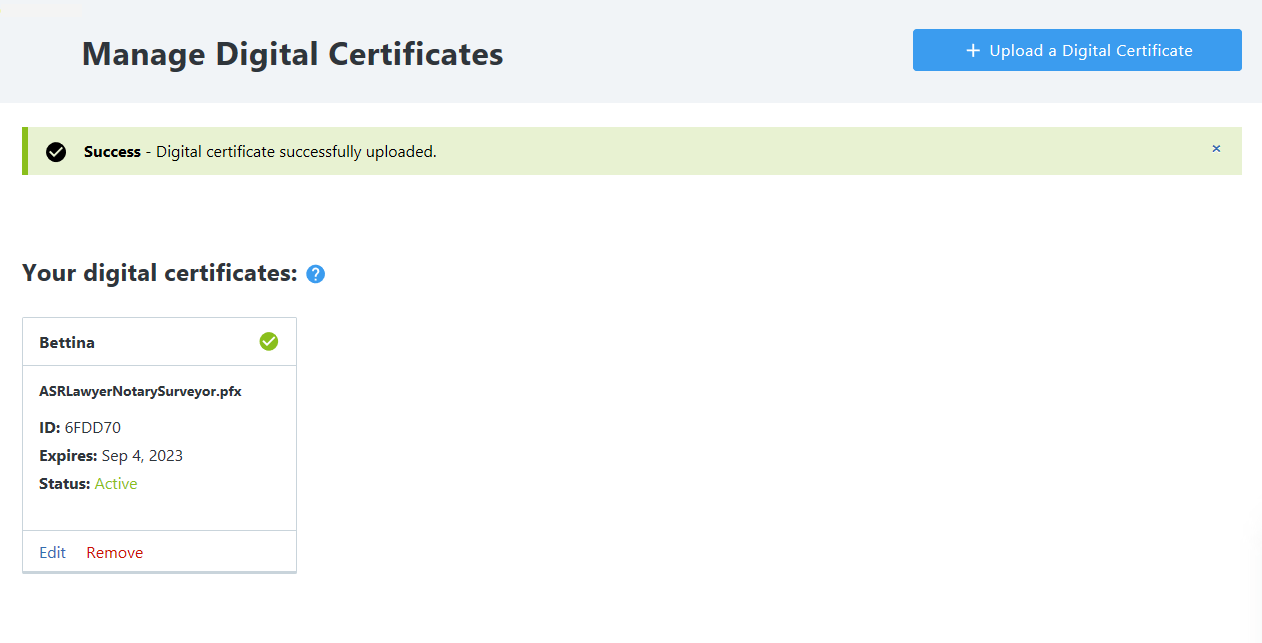 Related Topics