If plans match your search, the Plan Search Results list will appear.
The results are sorted in a table with the following columns:
Land Title District in which the associated plan is found
Plan Number which is the numeric identifier with the appropriate prefix
Short Legal Description made up of a series of numbers separated by slashes where S/ indicates a subdivided parcel and U/ is an unsubdivided parcel
Plan Type include posting, strata, reference, right of way, road, subdivision and statutory right of way. If a plan cannot be identified, it will be listed as "Not Identified" or "Not Identified Plan Type".
Parcel Information: 9-digit parcel identifier number which uniquely identifies a parcel in the land title register of BC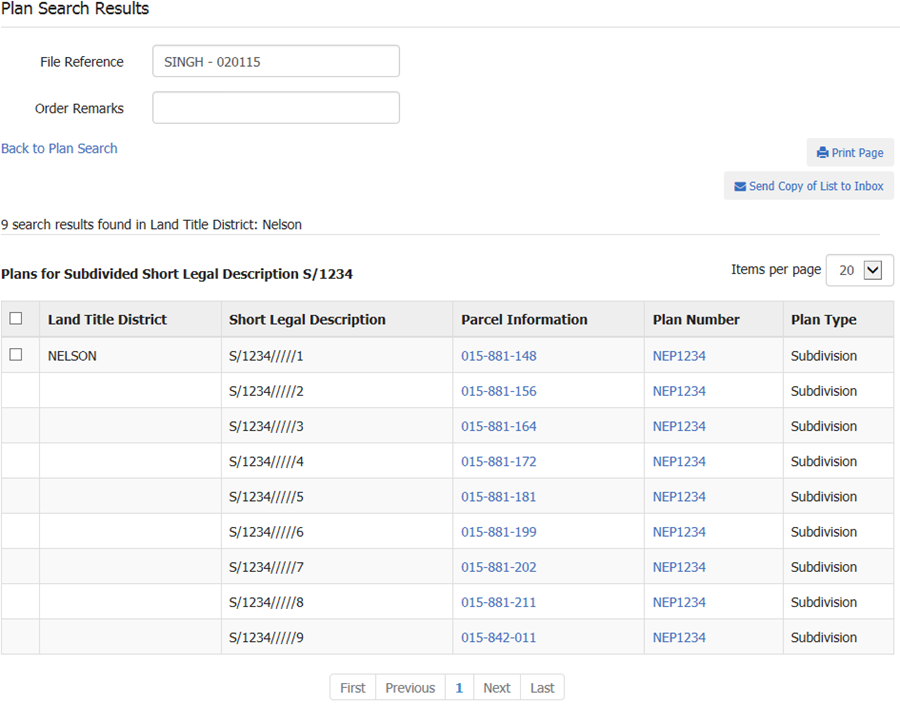 There are a number of actions you can take on this page:
Rollover the Short Legal Description to view the full legal description
Where a preview of the plan is available, the plan number will be underlined in the Plan Number column. Click the link to preview the plan.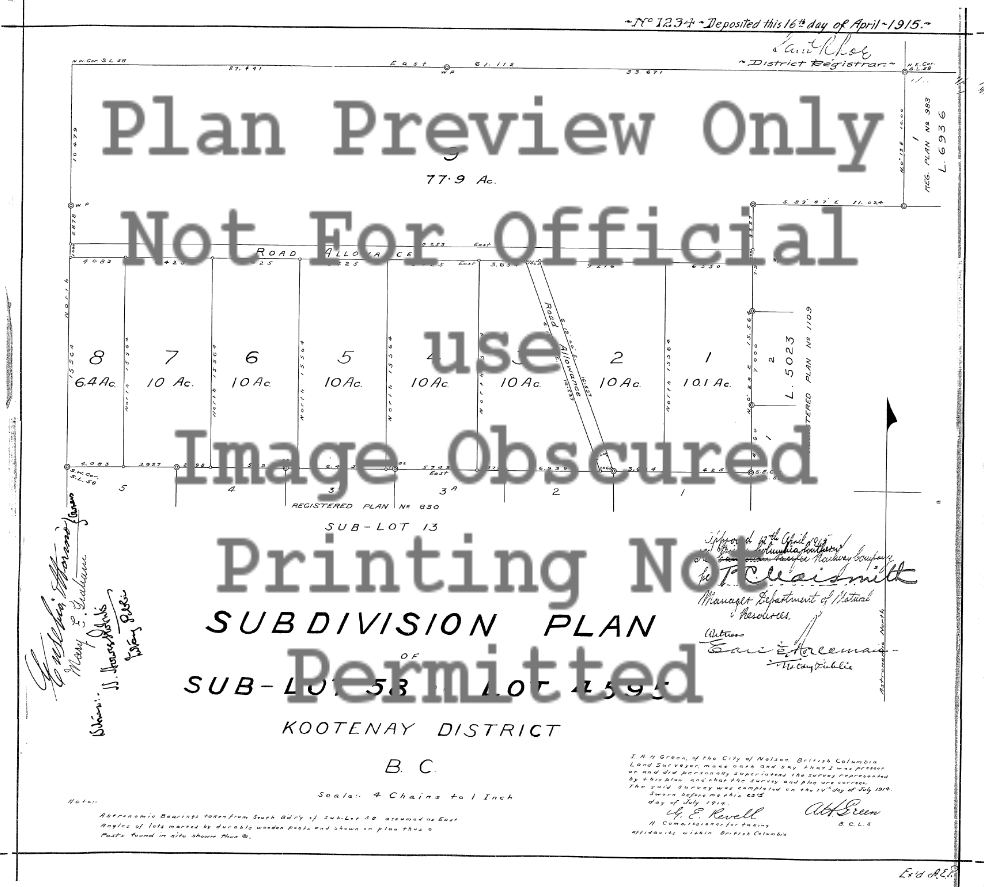 Click the Parcel Information link to view the parcel information and miscellaneous notes and plans associated to the parcel. If miscellaneous notes are present, this is indicated by (MN) after the PID.
You can adjust the number of rows in the table by changing the Items per page drop-down to 20, 50 or 100. The default is 20. Changes are automatically saved for all search result lists.
If there is more than one page, click First, Next, Previous or Last to navigate between pages, or click a page number to jump to a specific page
Click Print Page if you wish to print the contents of the page
Click Send Copy of List to Inbox to deliver a copy of the search results table in PDF format to the myLTSA Inbox and email if you have set up forwarding options