A plan number report is a list of all unregistered plan numbers assigned to the specific surveyor who authorized the myLTSA Enterprise account for requesting electronic plan numbers. 
To request an assigned plan number report:
---
On any page of the LTSA's Electronic Services, rollover Administration and click Request Plan Number.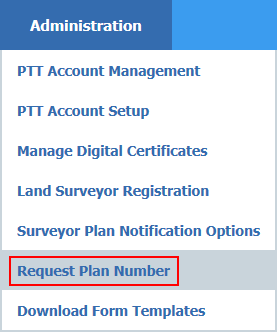 ---
Scroll down to the section called Request Assigned Plan Number Report.
---
Click Submit to receive a list of all outstanding unused plan numbers assigned to your account.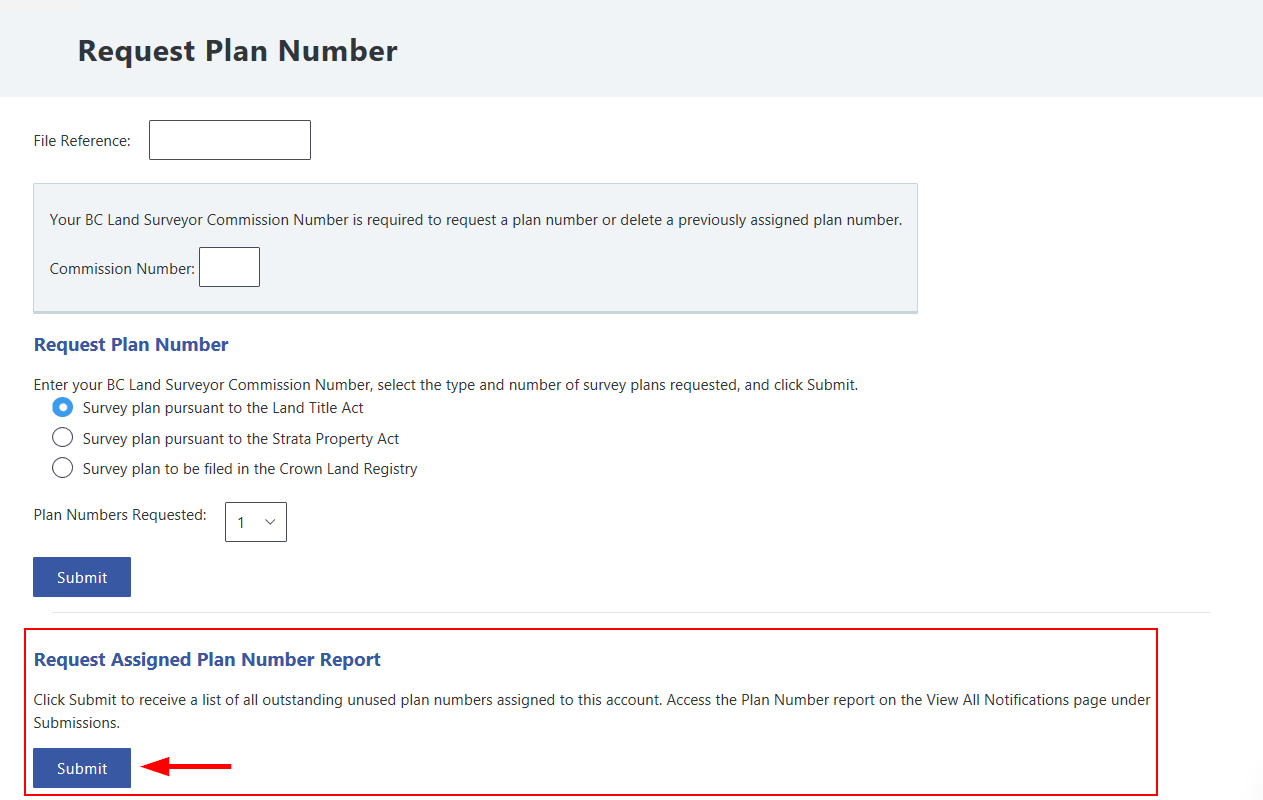 ---
You will receive the report in your myLTSA Inbox, or both your myLTSA Inbox and email if forwarding options are set.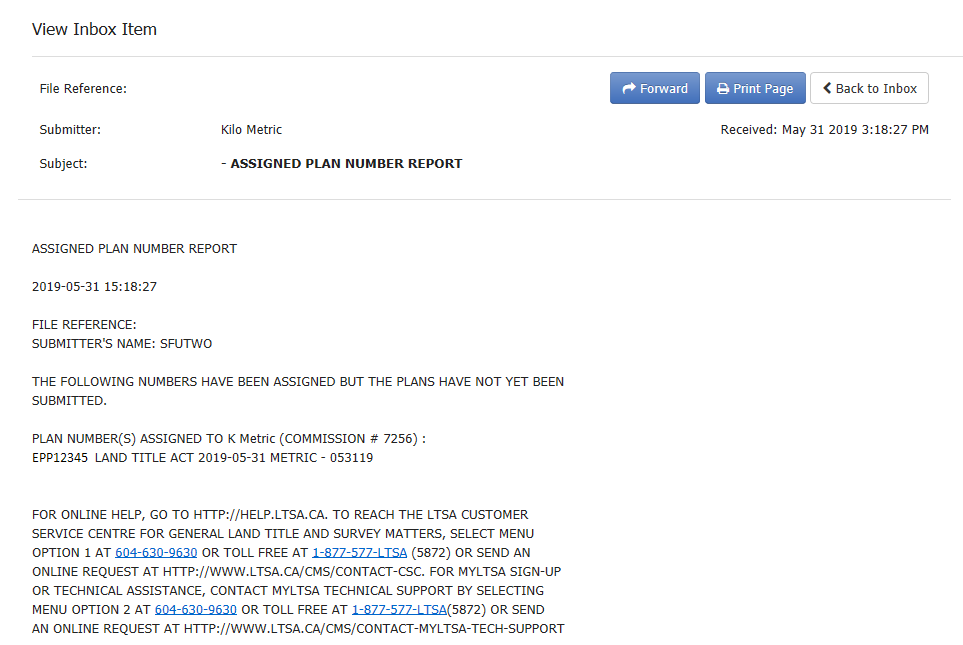 ---
You can also rollover Submissions in the navigation menu and click View All Notifications to access the plan number report.