Stay in compliance with Land Title Act, Part 10.1 and the Quality Verification Program.
Ensure the timestamp on the execution copy is identical to the timestamp on the web filing form before submitting your package to the land title office.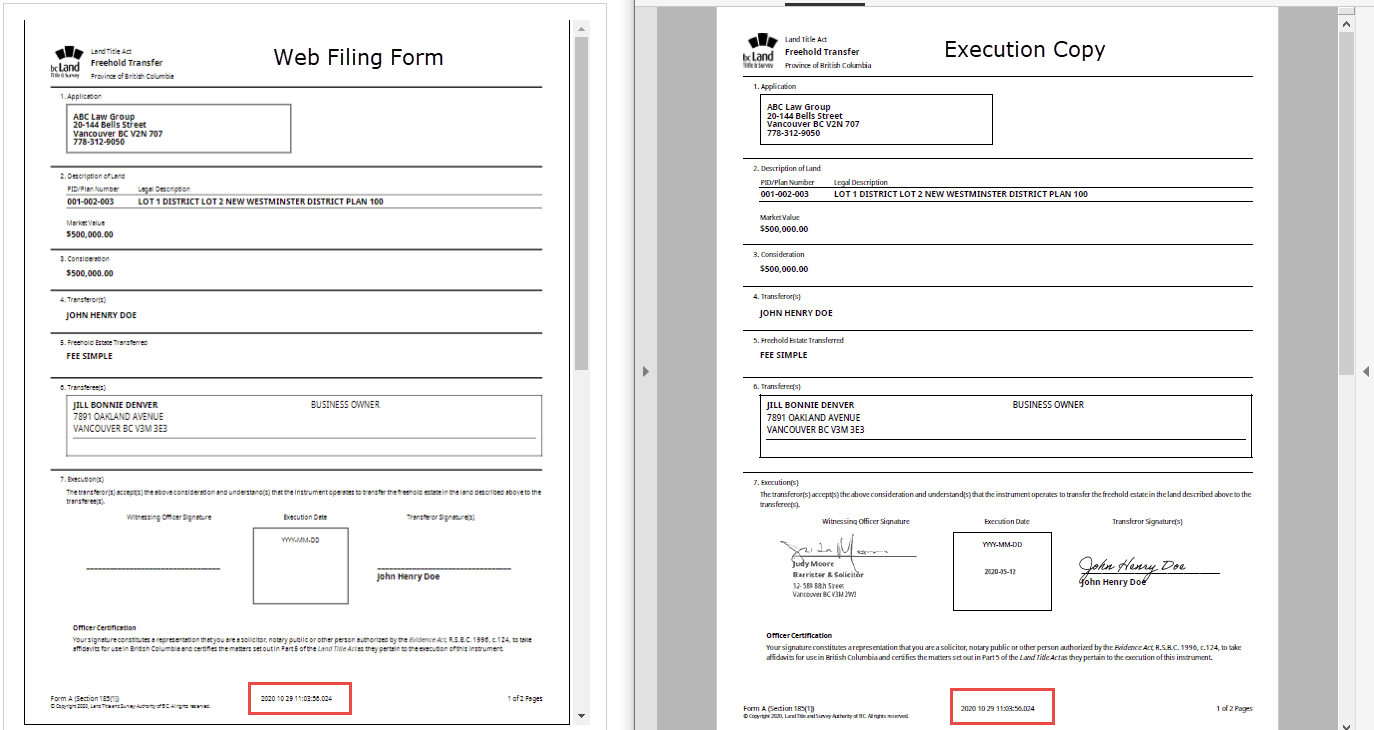 Located on the bottom center of both the Web Filing form and it's execution copy, the timestamp, which includes a date and time, appears the first time you generate the web filing form and persists when editing or printing the form.

Benefits of the Timestamp
It acts as a unique identifier that connects the execution copy to it's web filing form original.
The timestamp will not change anytime you edit the web filing form including adding or removing an electronic signature.
Use the Timestamp to Manage Multi-Party Transactions
Verify the execution copy timestamp matches the web filing form timestamp before submission.
The timestamp confirms the execution copy that you sent and received is the printed execution copy for the original web filing form that you prepared.
Do not create a new package and web filing form from an execution copy. This contravenes Land Title Act Part 10.1 and the Quality Verification Program.
Common Mistake to Avoid
Never create a new package and web filing form from an execution copy. Instead,

Edit the unsigned web filing form using the left panel navigation or,

Edit the electronically signed form by clicking the Edit button on the Web Filing Form page. When you edit an e-signed form, it will void the signature and the designate must e-sign again.

Edit E-signed Form