Once a plan number has been deleted, its status cannot be reversed and it cannot be used.
To delete a previously assigned plan number:
---
On any page of the LTSA's Electronic Services, rollover Administration and click Request Plan Number.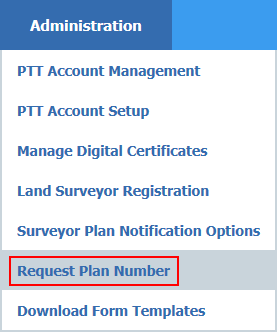 ---
Enter your commission number in the Commission Number field.
---
Scroll down to the section called Delete Previously Assigned Plan Number and enter the previously assigned plan number in the Plan Number field.
---
Click Delete.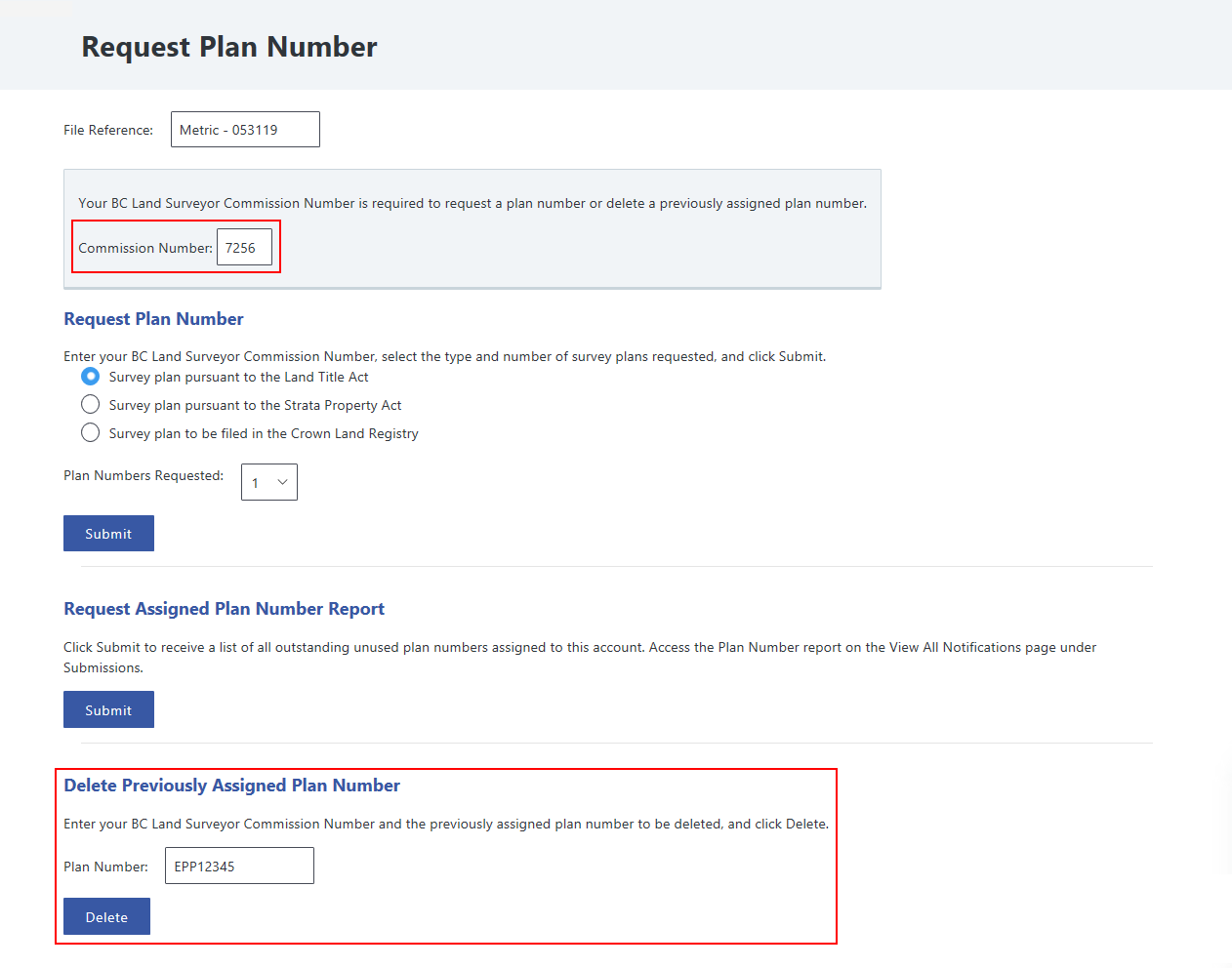 ---
A confirmation message appears displaying the successful deletion of the plan number.