The LTSA requires that all land surveyors establish their surveyor status in a myLTSA Enterprise account.
With this one-time registration, you are authorized to obtain pre-assigned plan numbers which can be used for submitting electronic survey plans.
To register as a Land Surveyor, you must first download and install your digital certificate
---
From any of the LTSA's Electronic Services, rollover Administration and click Land Surveyor Registration.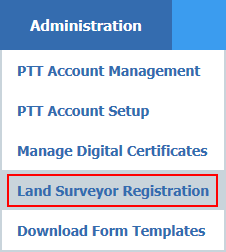 ---
On the Land Surveyor Registration screen, the option to Register as a Land Surveyor within this myLTSA account is defaulted. Enter your Land Surveyor Commission Number in the appropriate field. The digital certificate you installed earlier will already be displayed in the form. Enter your Digital Certificate password of up to 24 characters in the appropriate field. Review the certification text, and if you agree, click the box to certify that you are a BC Land Surveyor authorized to practice under the Land Surveyors Act. Click Submit Application to submit your registration.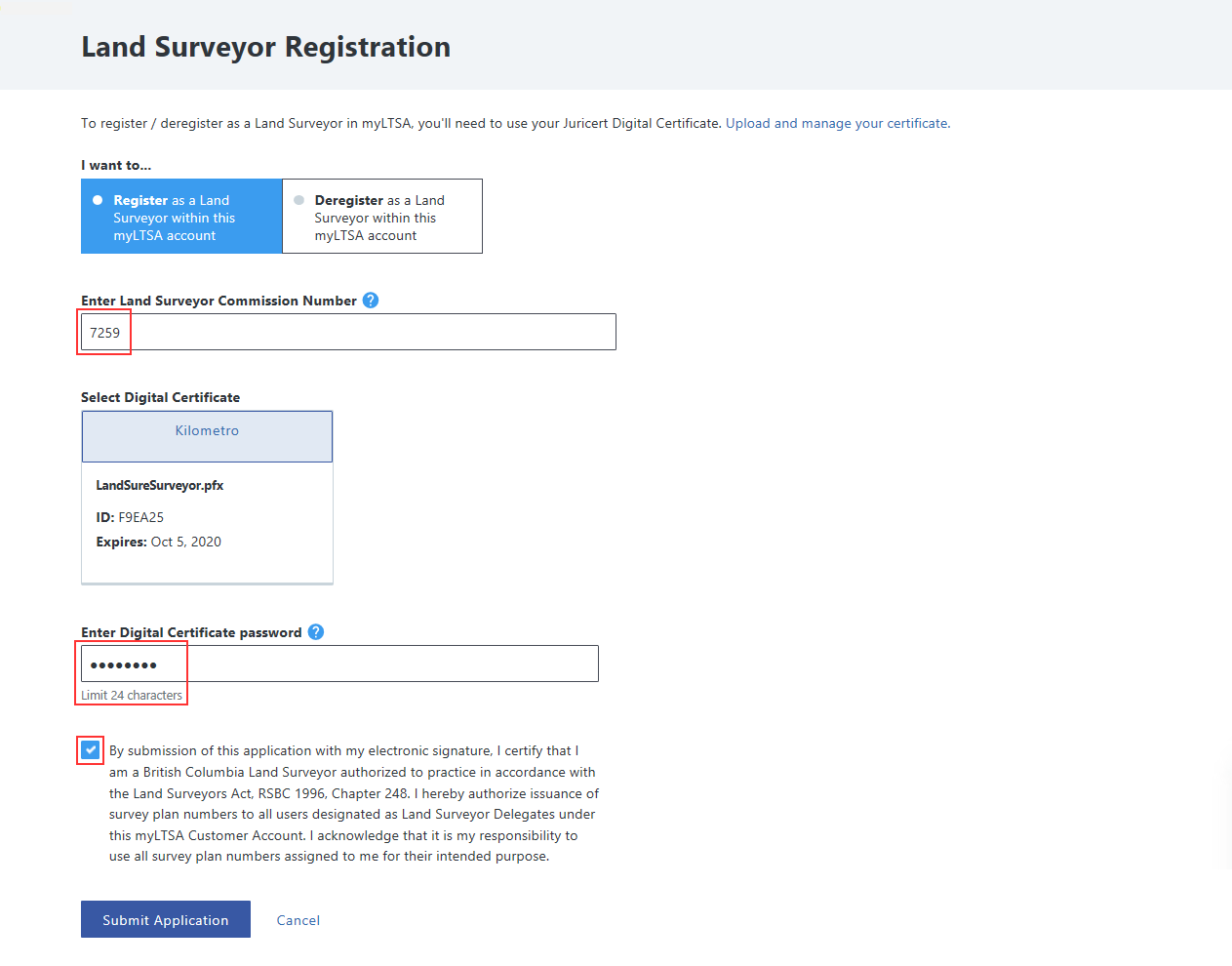 ---
A confirmation message appears displaying successful registration as a BC Land Surveyor.